History of Expo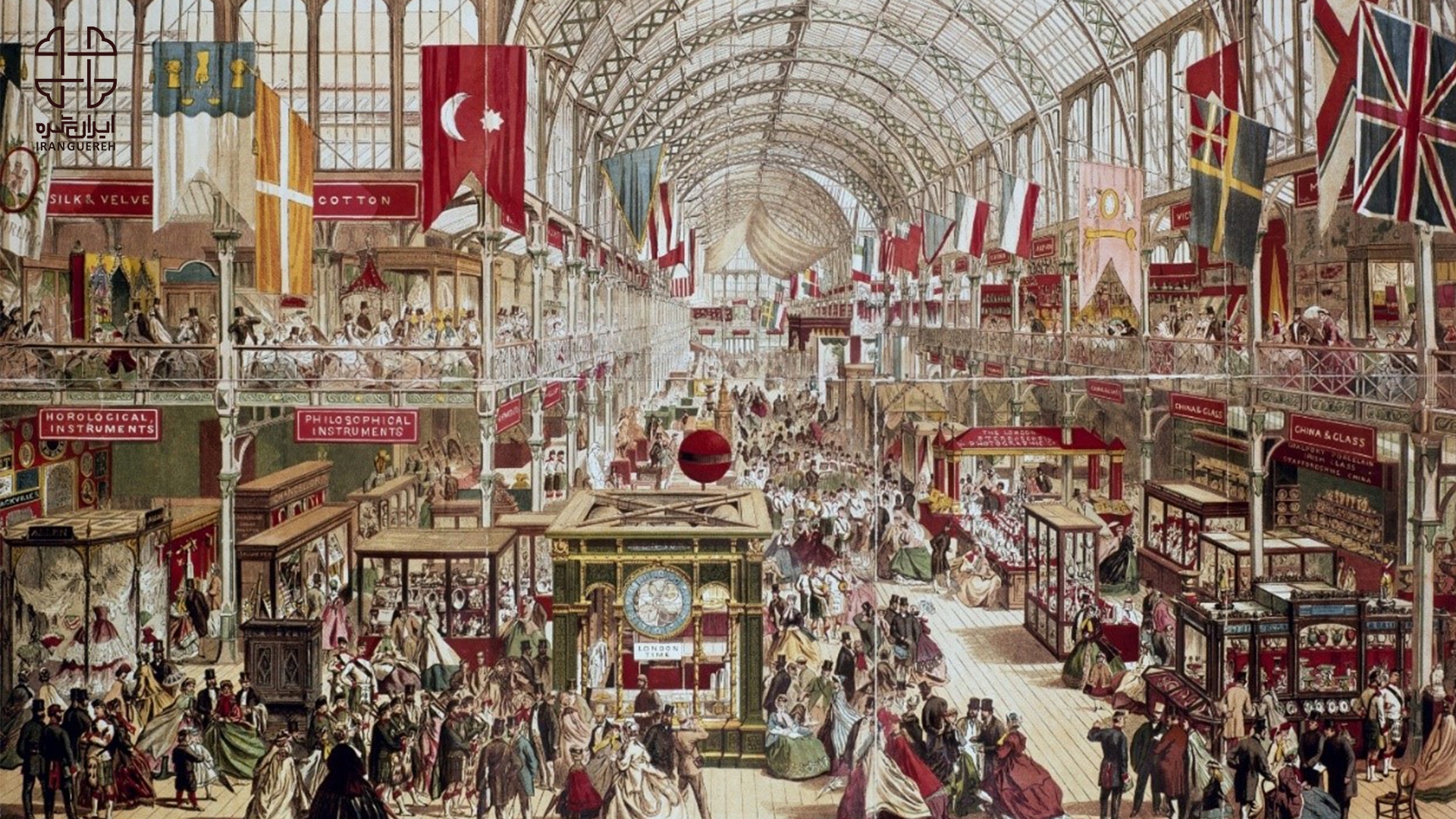 The origin of holding world exhibitions goes back to the holding of annual exhibitions between the French. In 1844, an exhibition called the French Industrial Exhibition was held in Paris, which laid the foundation for the continuation of such exhibitions at the international level under the name "World Fair".
The first expo period after the industrial revolution was held in Hyde Park, London in 1851. After this exhibition, countless countries wanted to hold an expo in their country, and finally in 1928, the representatives of 31 countries of the world signed the first treaty. which supervised the formation of international exhibitions in a constructive way. After that, the big Expo event was held every five years in a different country for 6 months.
So far, about 60 Expos have been held in 24 major cities of the world with different slogans. For example, in the last two decades, Expo 2000 hosted by Hanover, Germany with the slogan "Man, Nature and Technology", Expo 2005 hosted by Aichi, Japan with the slogan " Wisdom of Nature", Expo 2010 hosted by Shanghai, China with the slogan "Better City, Better Life", Expo 2015 hosted by Milan, Italy with the slogan "Feeding the Earth, Energy for Life" and Expo 2020 in Dubai, UAE with the slogan "Connecting minds, creating the future" Was held.
In general, in the Expo, each country as a participant has a separate exhibition stand where it can display the past, present and future of its country through social, economic, scientific and cultural achievements and experiences and Also present your ideas on various global issues.
In other words, Expo tries to bring together innovative minds from all over the world to find solutions to the challenges facing humanity.
Date : 2021/10/14 | 1400/07/22
Hour : 08:00 - 22:00
Creator : IranGuereh